Guides
Ghost Party Nyanbaba – 100% Achievements
General Info
For each of the 10 levels, two achievements are rewarded as follows:
1 – For discovering all 20 objects; considering that with each run only 10 out of 20 possible objects are generated, you will need to repeat a level until you reach 100% score OR use the cheat code 777 to show all objects.
2 – For running out of time / failing to discover all 10 inconsistencies before the timer runs out.
Additionally, an achievement is awarded for completing all bonus stages. These are unlocked per level, after you reach 100% score. During this stage all 20 items will be displayed in the scene at once.
You can trigger this mode by hovering on the 100% score until the title of the level changes (the border changes color too).
The screenshots below display the locations of all 20 objects inside a level.
Additionally there are two achievements that can be obtained in any level / mode:
🏆 喵霸霸爱你呦
In any level, type 666.
🏆 喵霸霸爱你呦
In any level, type 777.
Levels
1.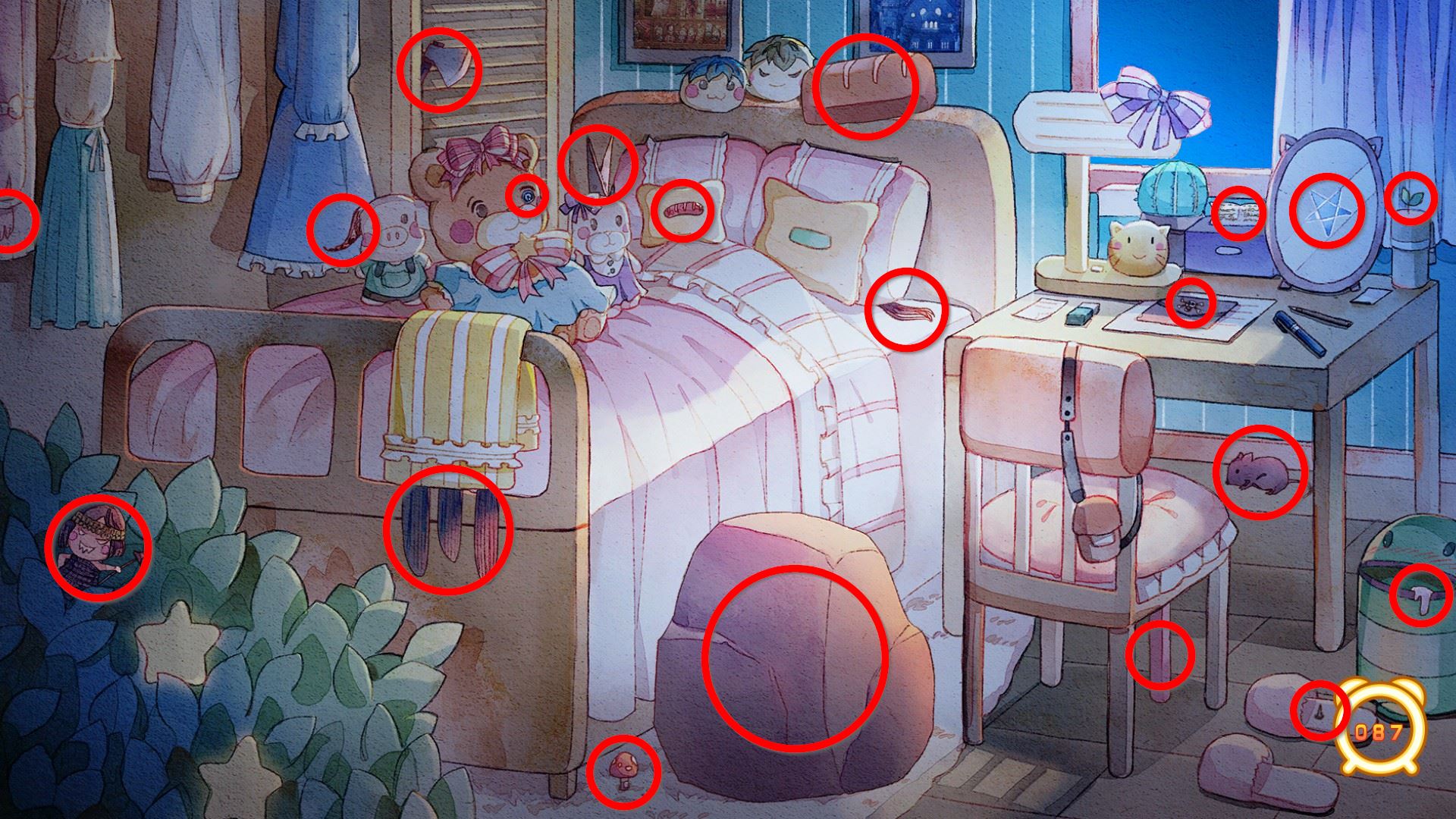 2.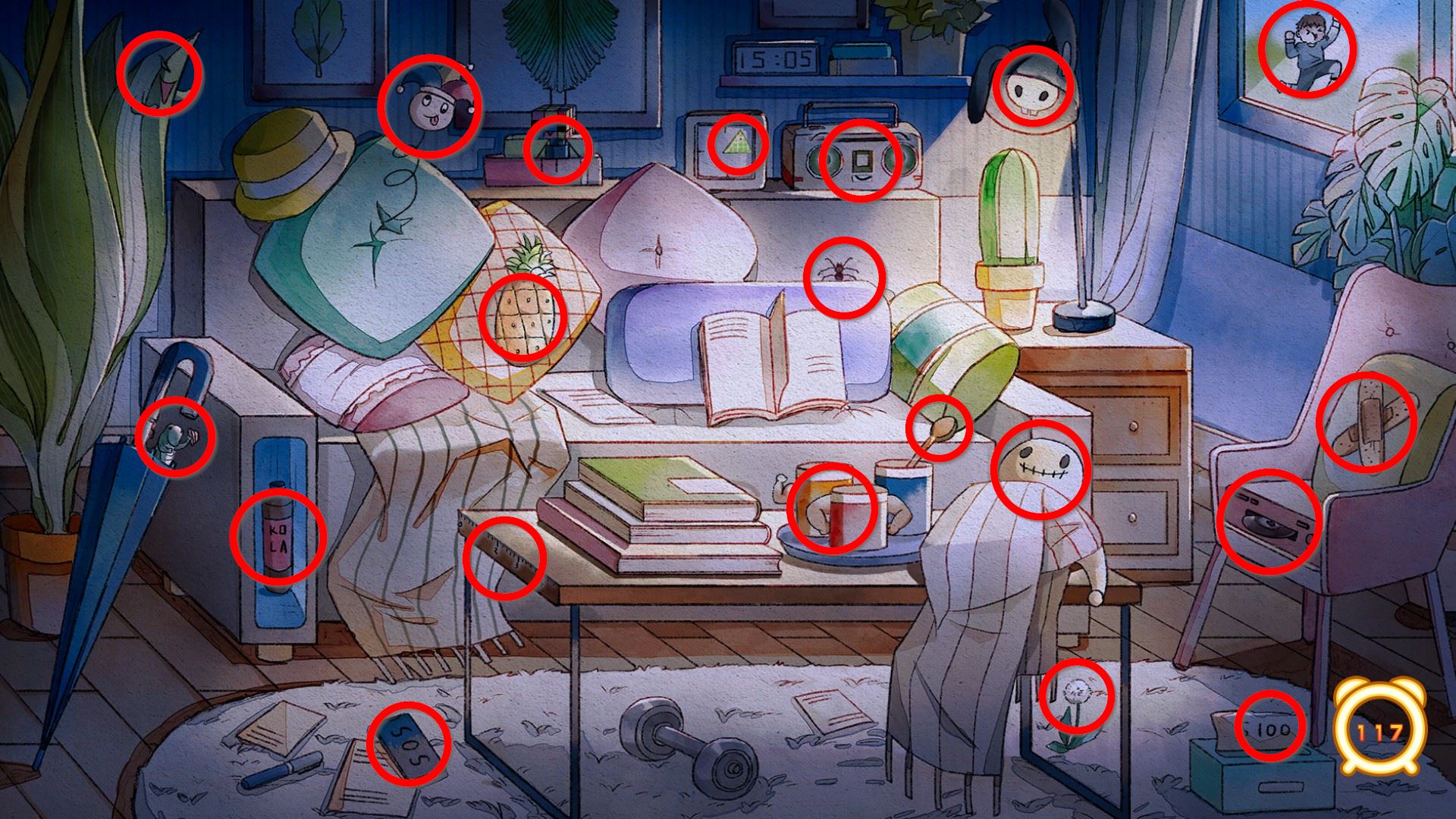 3.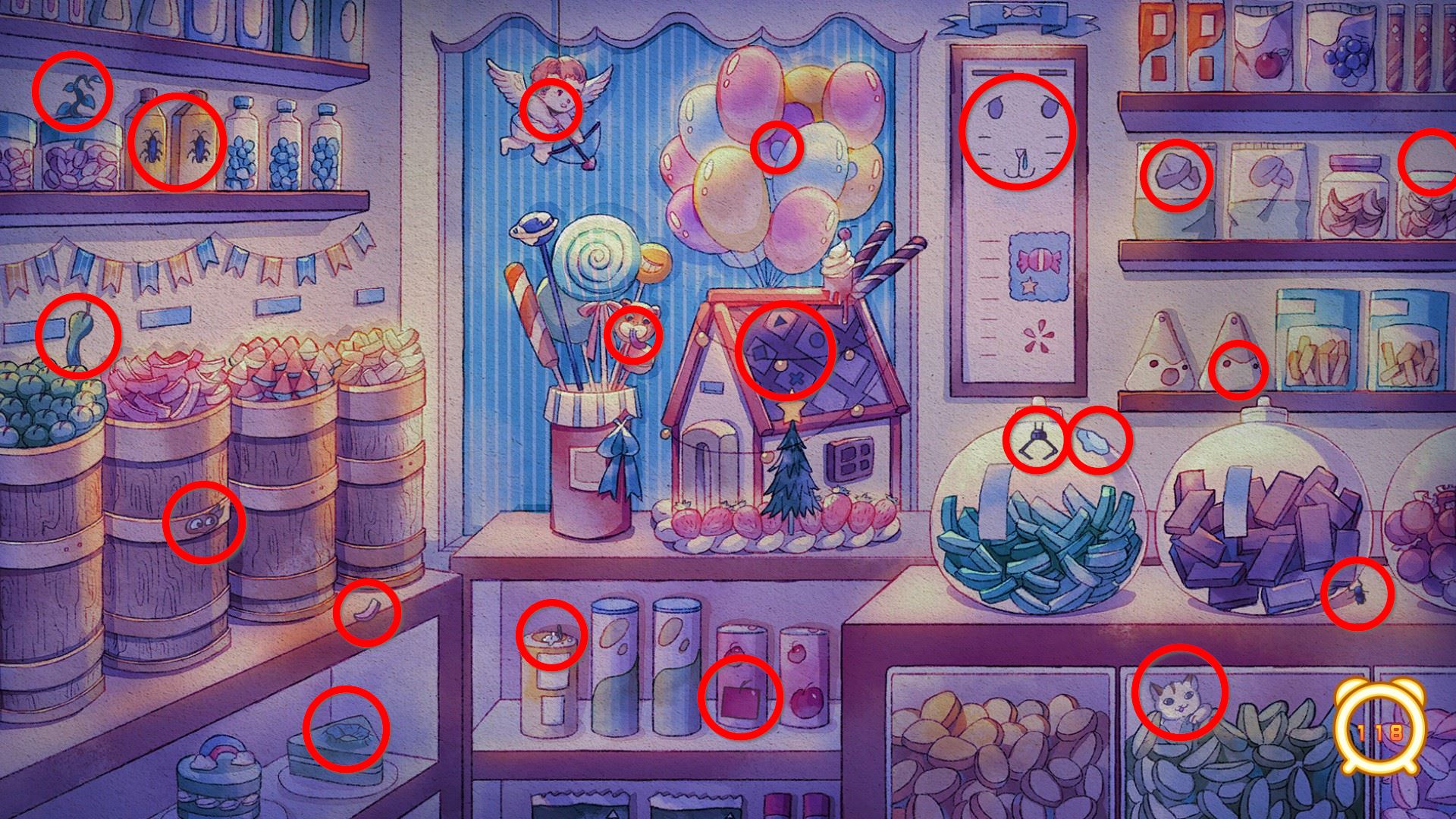 4.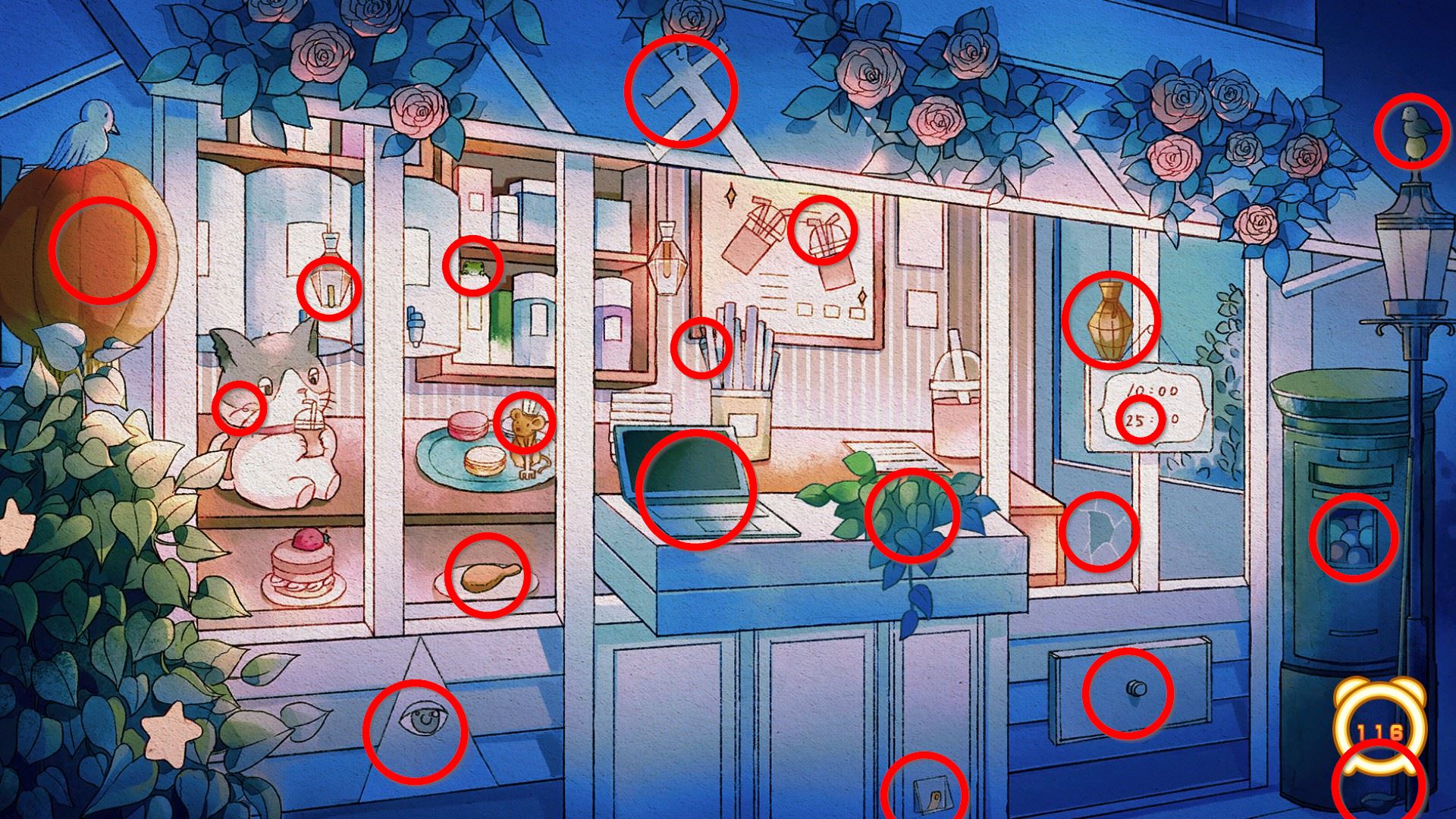 5.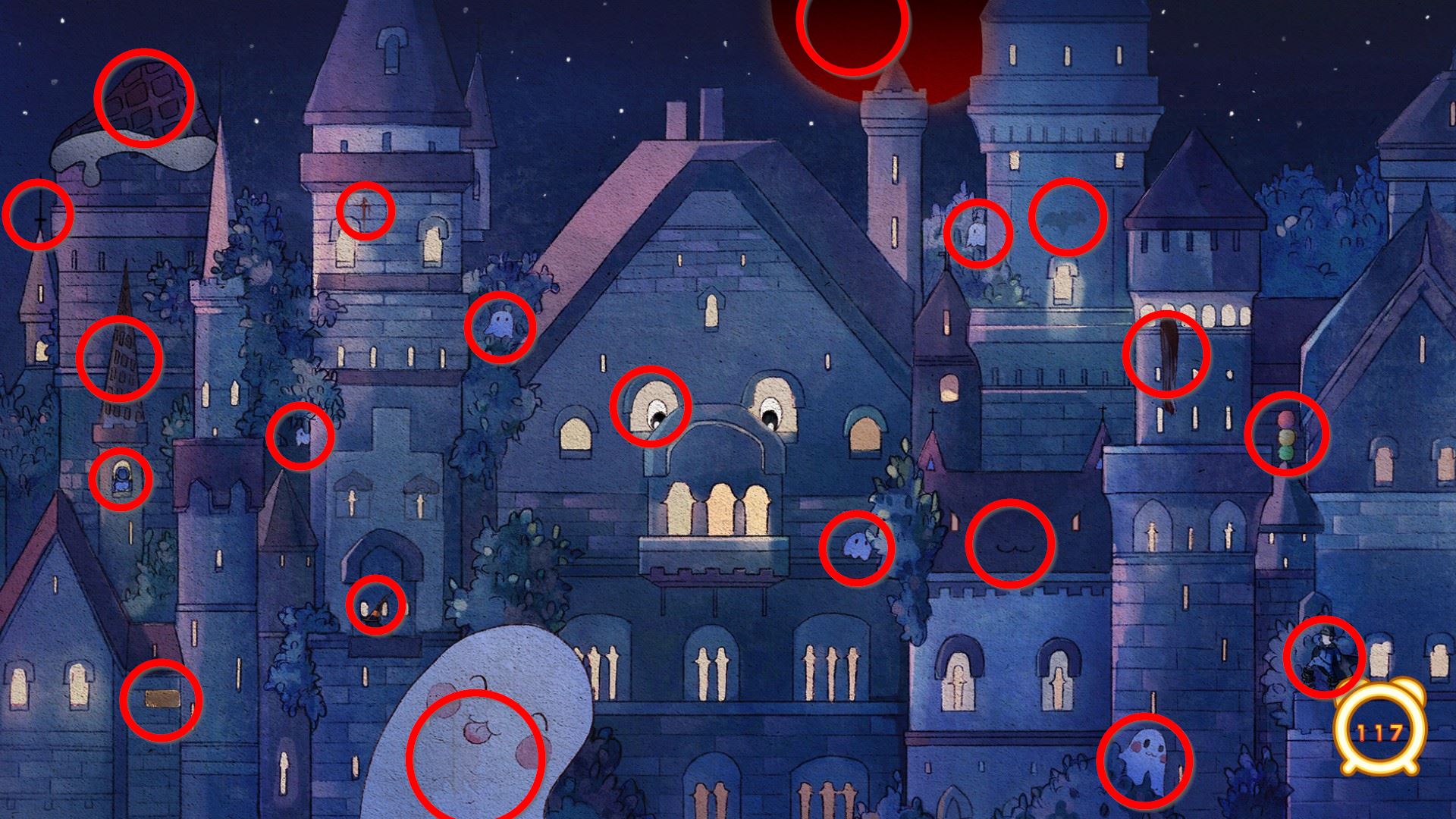 6.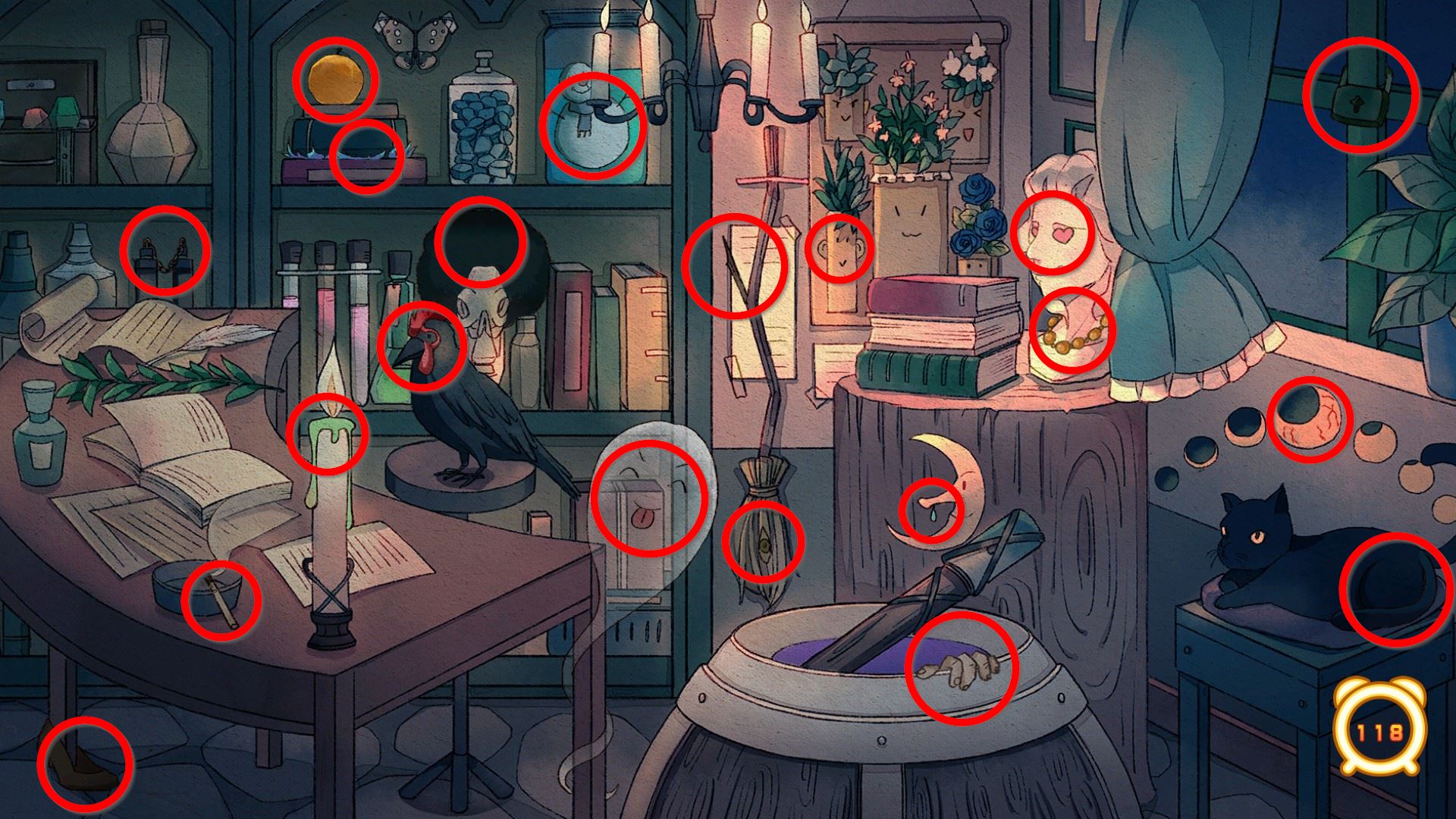 7.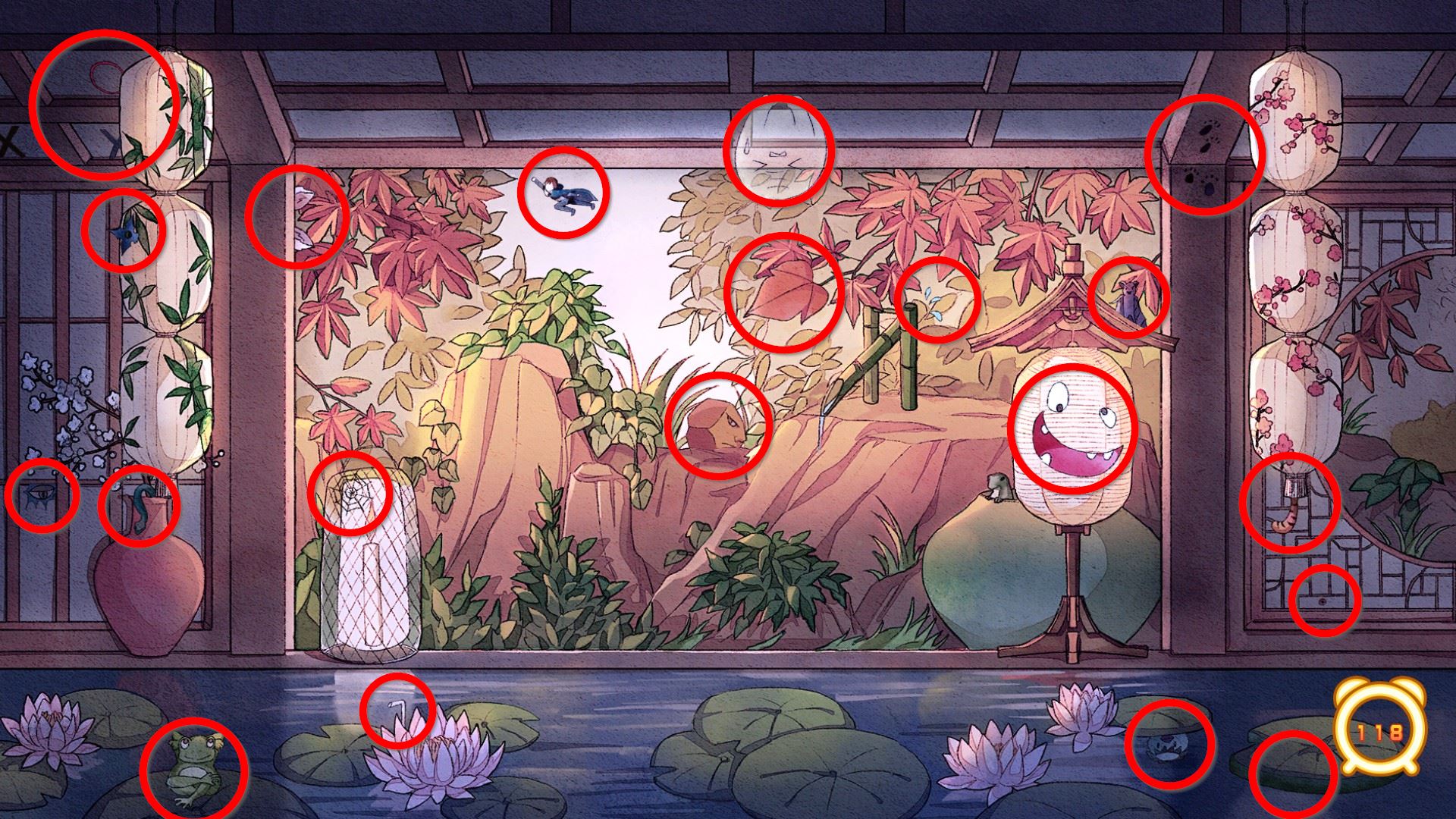 8.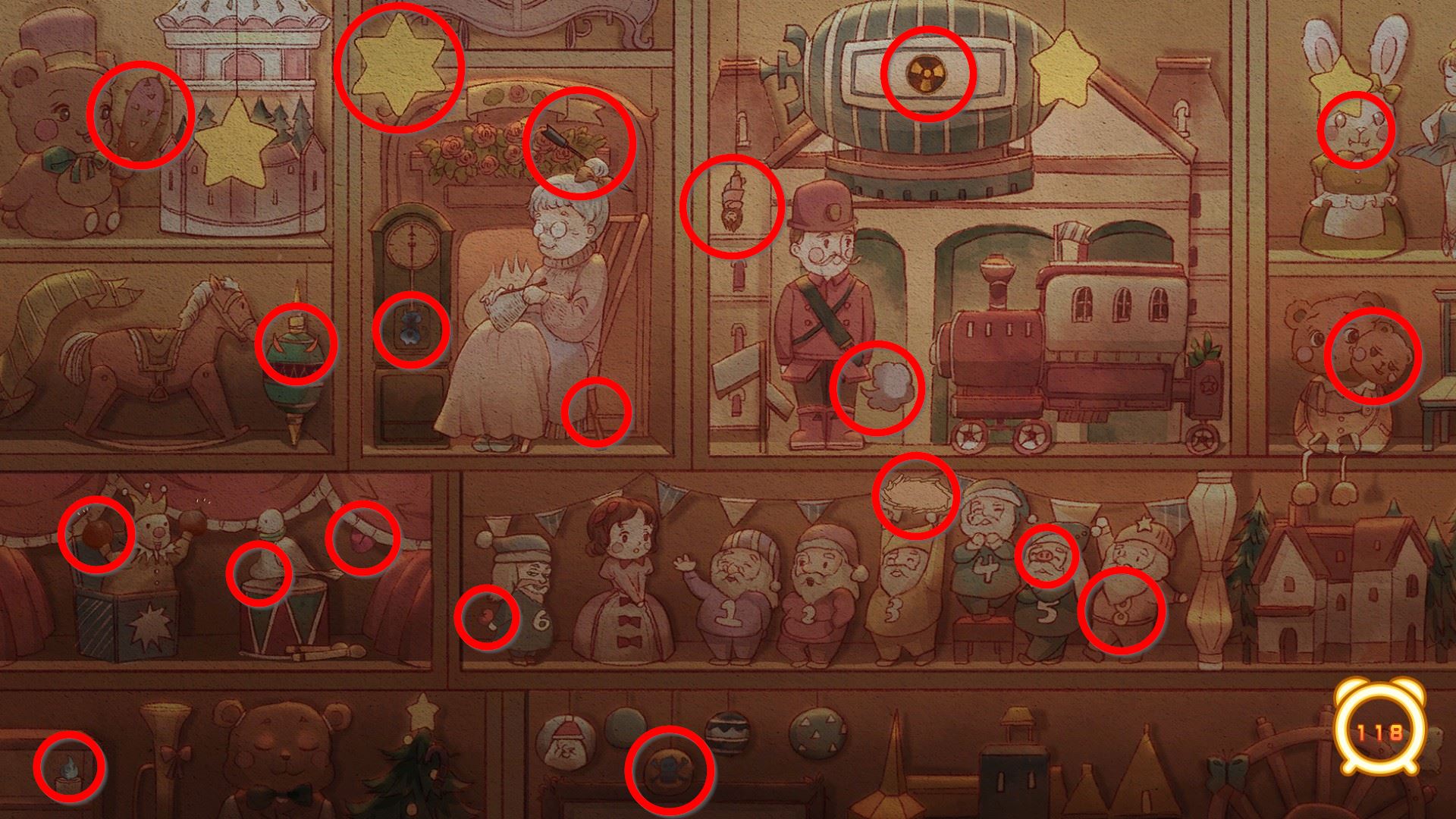 9.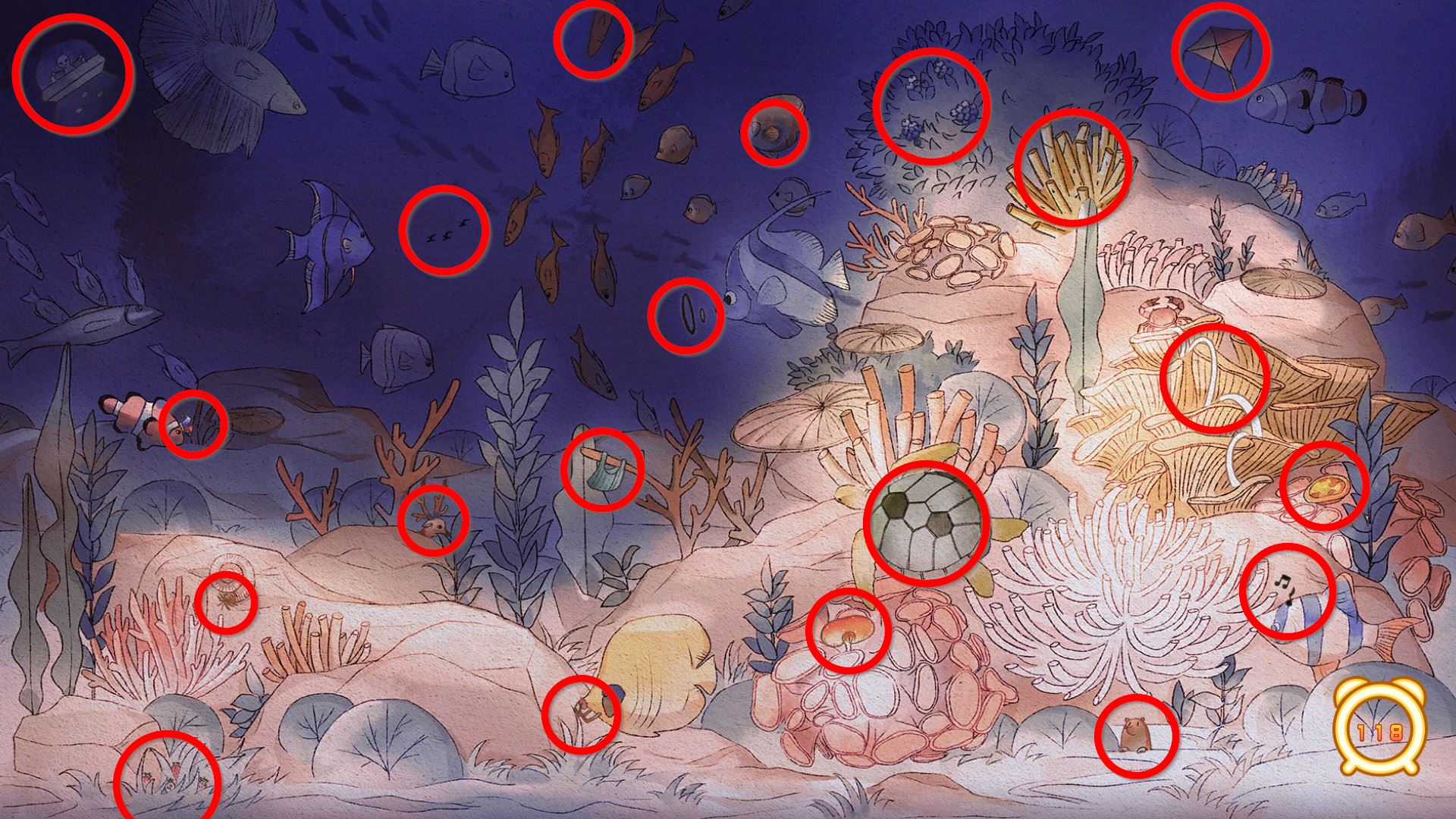 10.