Reviews
Lilly's Flower Shop
Lilly's Flower Shop is a classic match-3 game with a colorful flowery theme and a mechanic of spending the coins you earn from completing levels on establishing and later expanding your flower shop business.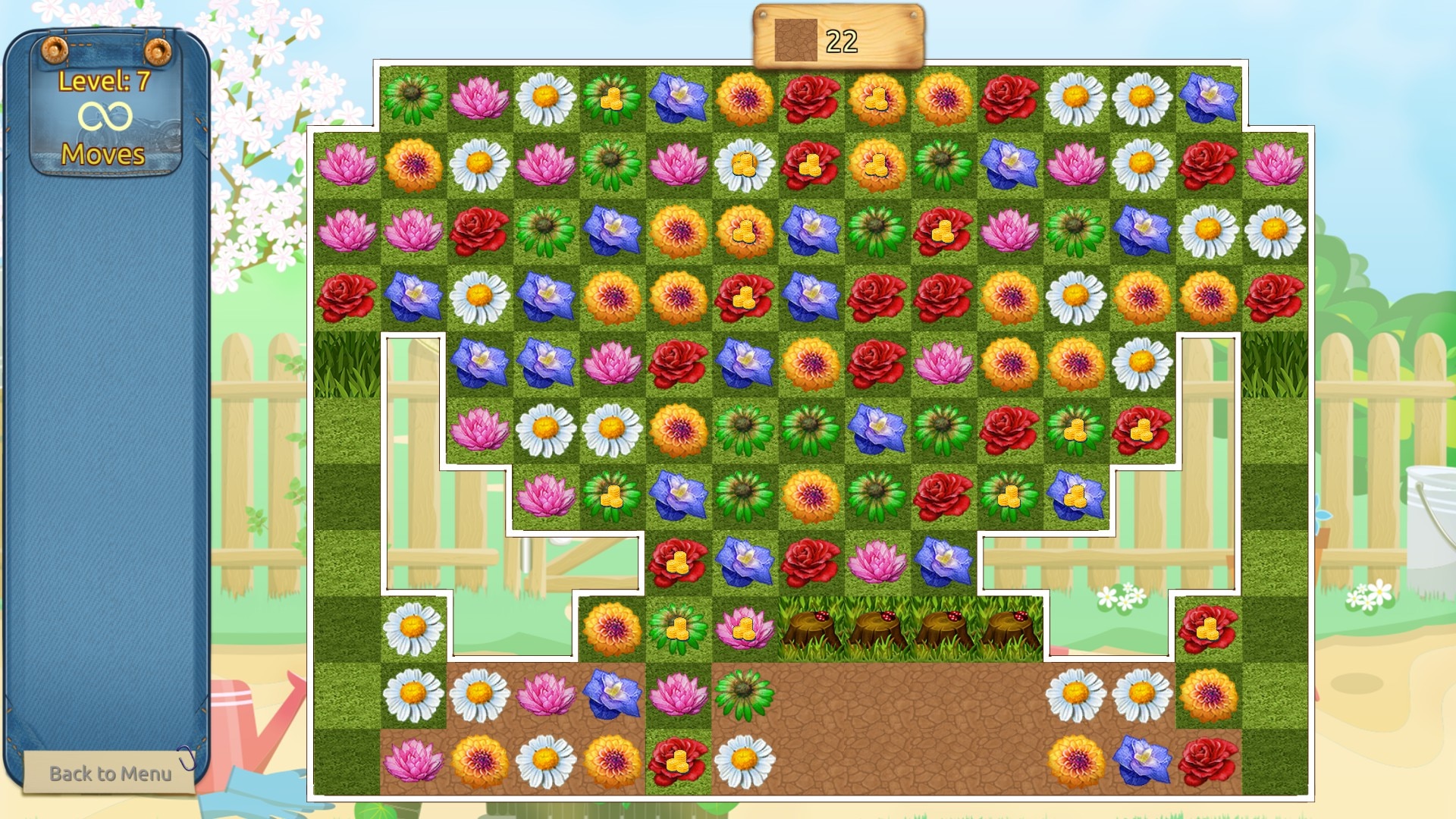 On the scale of match-3 games, it's an ok one, with all the features you'd expect from the genre (power-ups, special tiles that break only when matches are made around them, bombs created through 4 or 5 matches etc.). It has cute graphics, albeit a tad old-style. The flowery icon set looks nice, but the fact that all tiles (including the special ones) have the same-ish green background and style makes them difficult to distinguish from each other.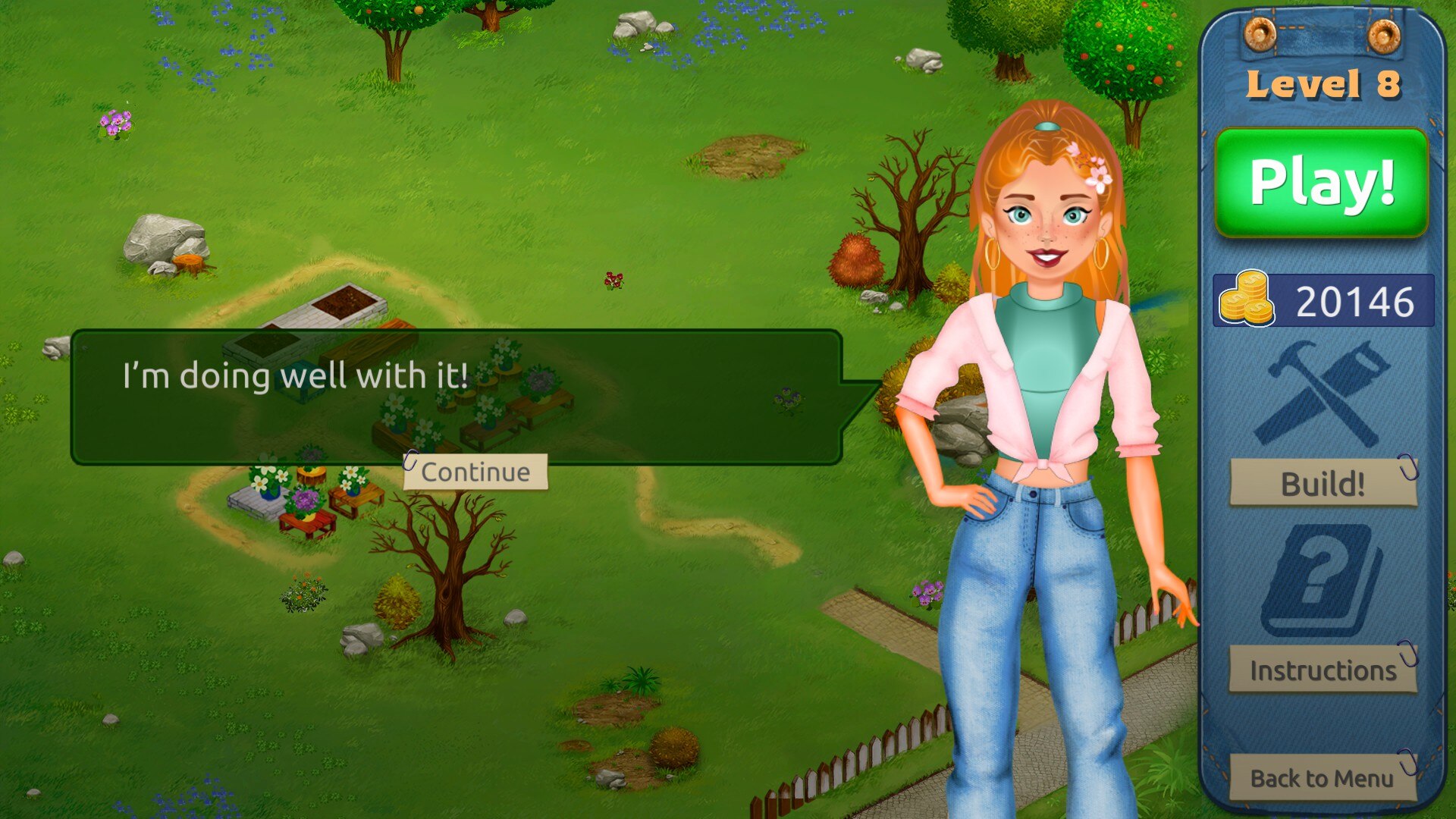 The levels are quite wide, allowing for plenty of 4 or 5 matches to be created. Currently only one difficulty option is available, although the fact that there is a power up that adds one extra move even though all the levels have unlimited amounts of moves could indicate that more difficulty options were / are planned.
The game took around 2h for me, and I managed to gather the coins needed to buy all the available items (and thus finish the story) by completing less than 25 levels, although presumably there are much more than that. Some of them seemed to award a huge amount of coins (there could be some multiplier glitch for levels in which 4 matches and 5 matches are encountered very often) but aside from this and some minor grammar issues with the English translation, my gameplay was bug-free. Also a minor inconvenience was the fact that in some levels, the hud partially covers the first column of tiles on the left side of the gameplay area. For resolutions lower than mine (1920 x1080) this could be a real issue if those tiles are completely covered.
Other articles that you might like: