Reviews
Tiny Lands
Tiny Lands is a gorgeous spot the differences game – probably the most beautiful I've played so far. Each of the 50 levels is a masterfully crafted miniature world in 3D, with an abundance of varied low-poly items. While this type of puzzle game is usually encountered in 2D, now you can move the camera around the level in order to change the view point or zoom into / out of an object. Currently this is done using the keyboard, but mouse-only input is planned to be added in the near future.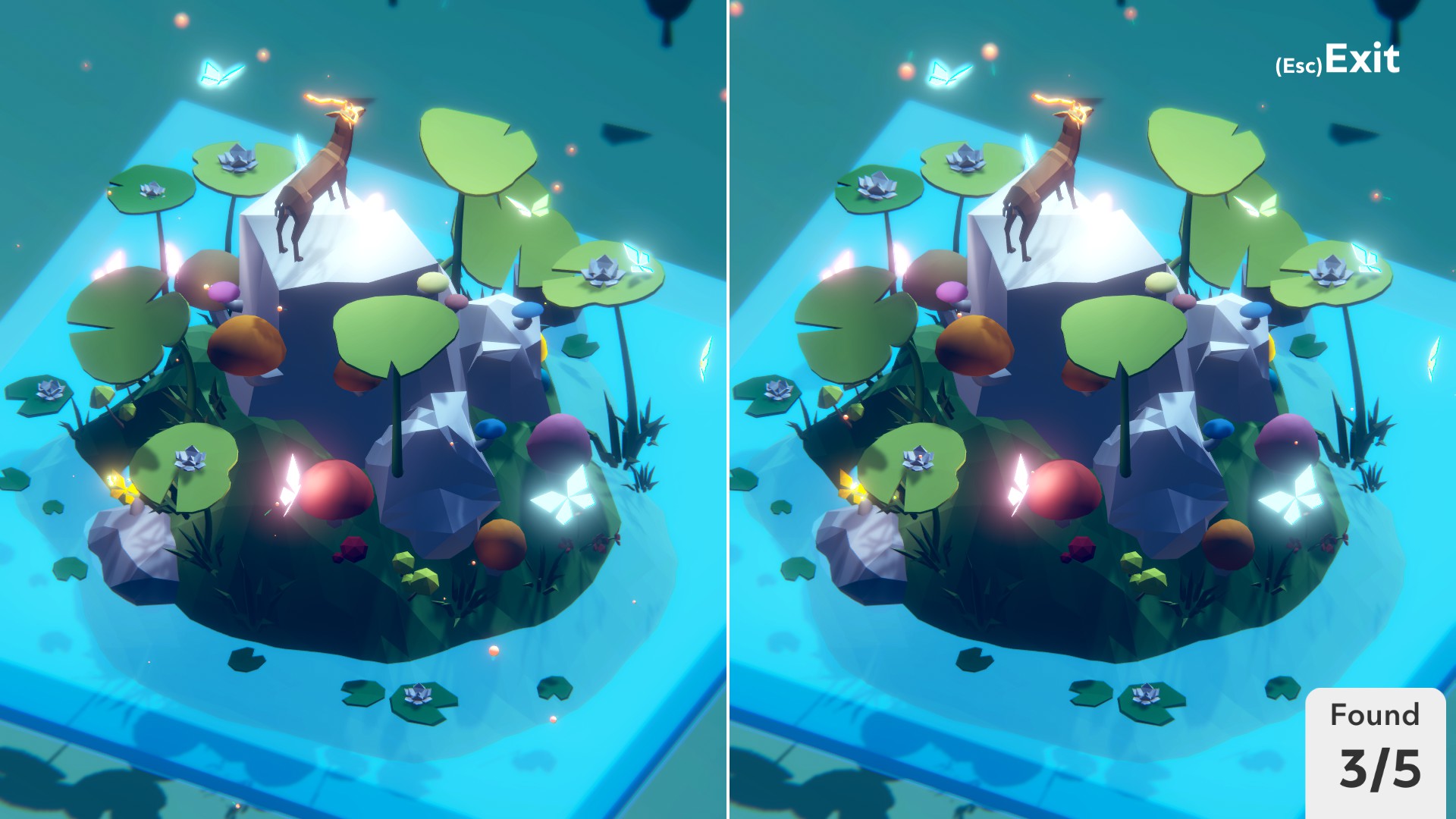 The game is heavily focused on perspective. There are objects hidden behind others and rotating the level is sometimes the only way to see them. A considerable amount of differences also come from the fact that the objects to spot have varied sizes (one side is bigger than the other) which might be rather difficult to discern unless you zoom in. Similarly, sometimes the objects have the same size and orientation but the position is changed by a few pixels – pretty hard to perceive when you're all zoomed out.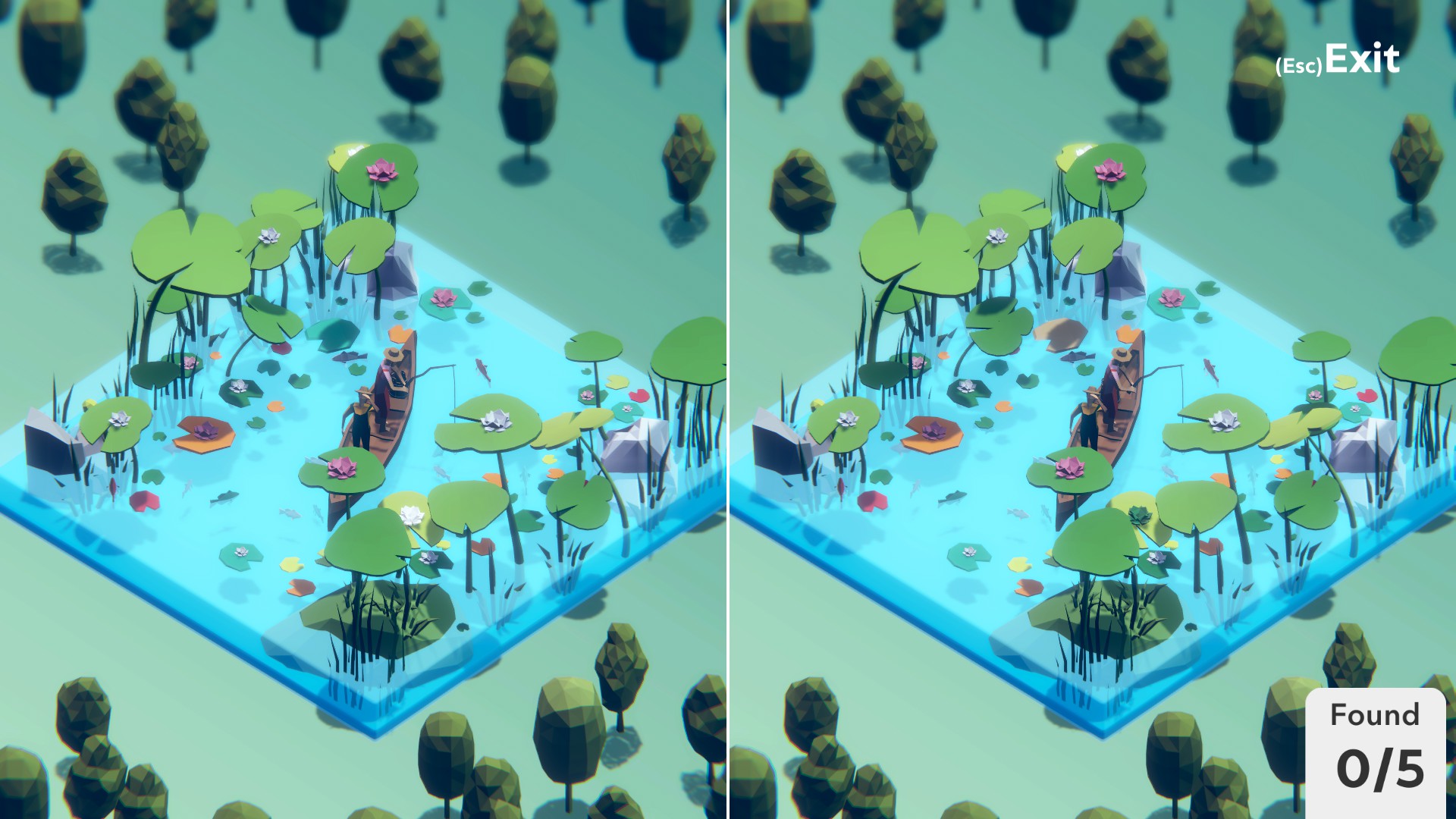 It's a casual and relaxing game, but it's not a trivial one. Some of these differences are pretty hard to identify – imagine for example a school of fish, of which all of them are identical apart from that tiny one that has a slightly different size or a slightly different pattern on the back. In general, the complexity is given by the fact that the levels are very rich in objects therefore you will have to look at every little detail in order to find these differences. There are also some cases in which the colour of an object is slightly distinct – which makes it a challenge for colour blind people. Unfortunately at the moment there is no way to avoid this.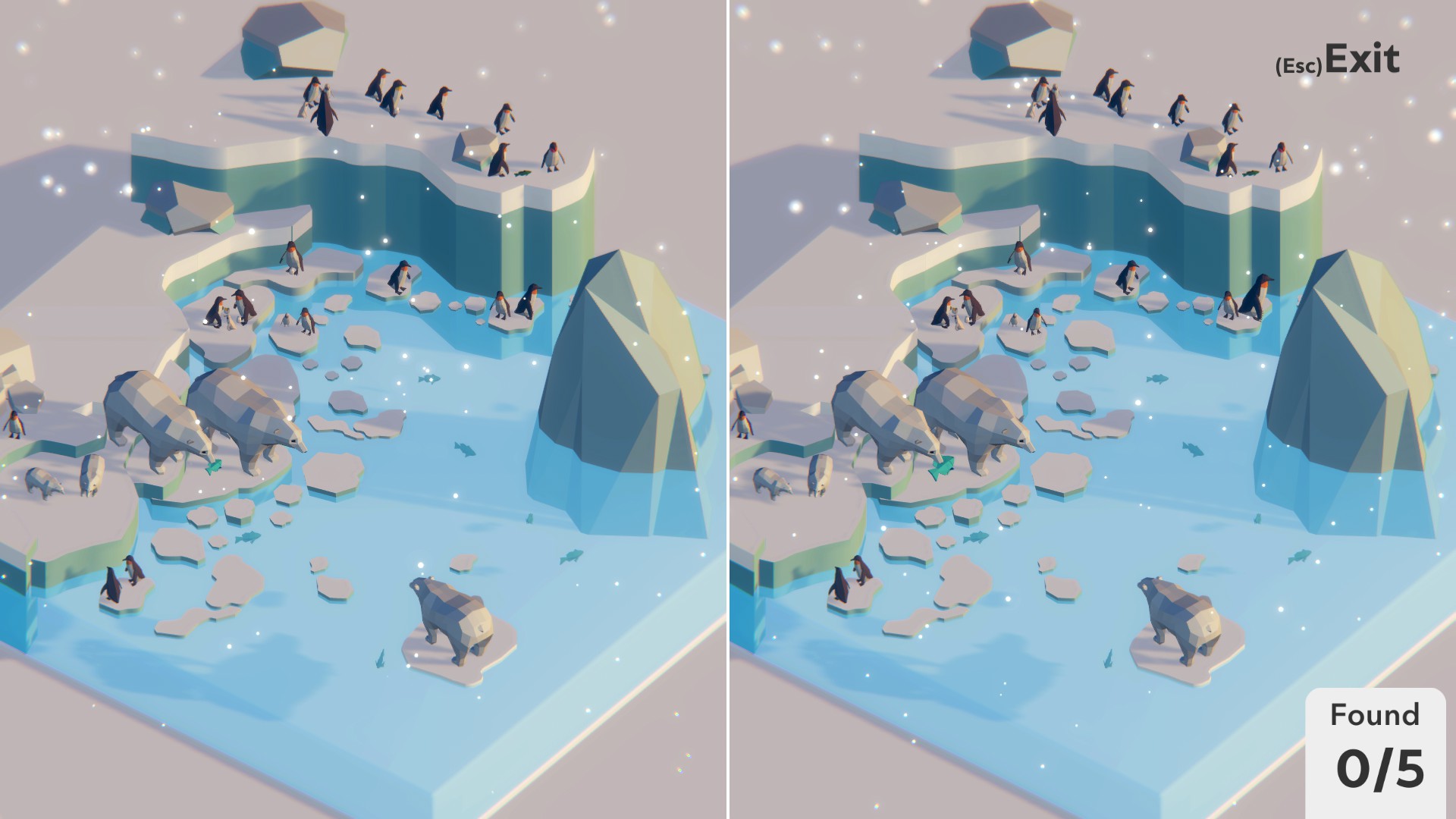 With its lush and vibrant visuals and the calming soundtrack sprinkled with animal sounds, Tiny Lands provides a 4-5h delightful experience (or around 60 mins if you want to speed up and use a guide, but what's the fun in doing that?) for all fans of casual puzzle games. If you liked Hidden Paws games, it might be worth checking this one out too, even if it has a slightly different gameplay.
Other articles that you might like: