Reviews
Secret Diaries: Manage a Manor
GameHouse has a good reputation of publishing casual time management games with beautiful art style and wholesome narratives. Their latest release, Secret Diaries: Manage a Manor, doesn't disappoint either, managing to convey a unique and touching story that seems to partially be inspired by the Bridgerton book series.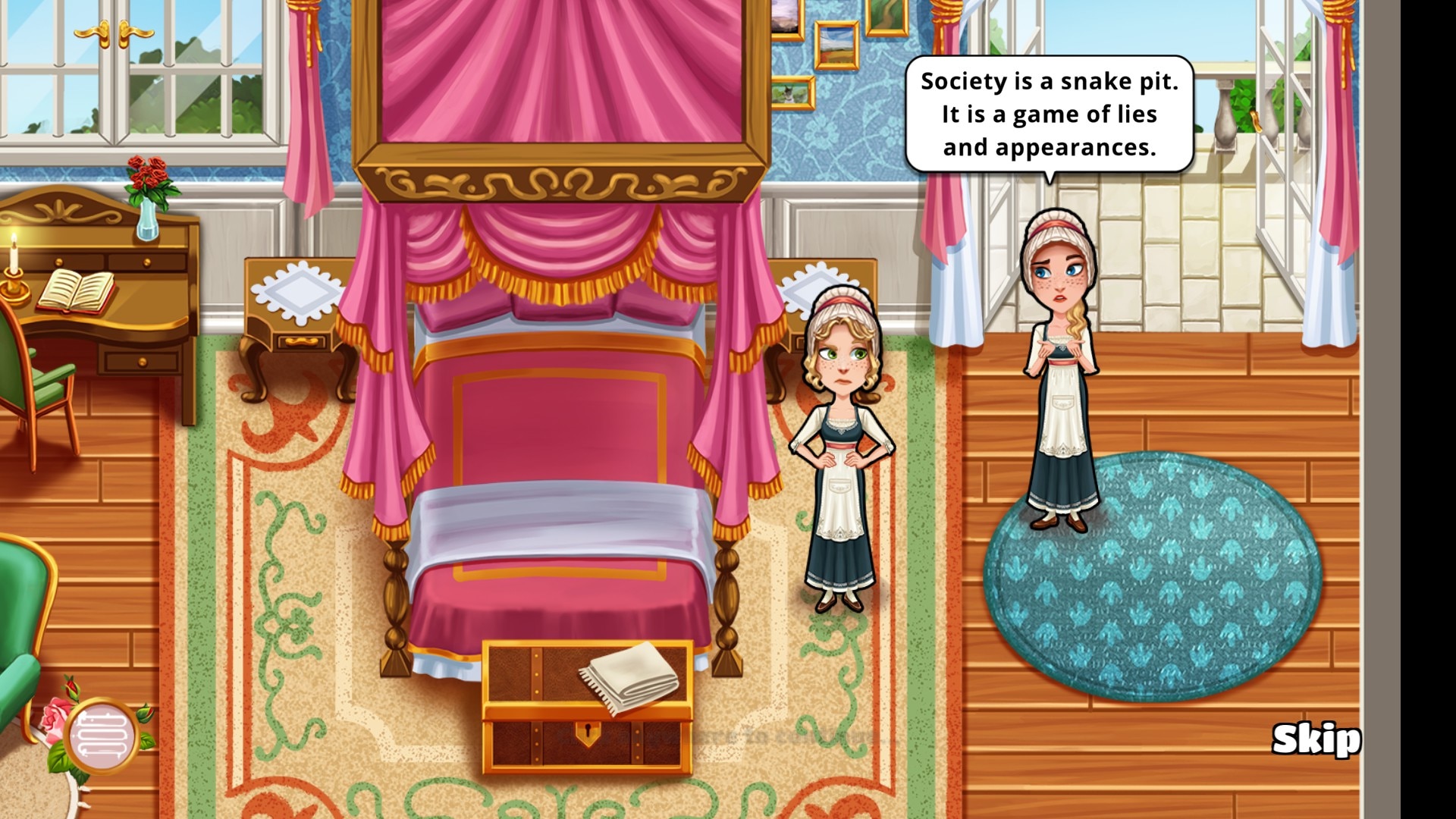 The game takes place in the historical setting of 19th century London. After her uncle passed away, Jane Ashford becomes the heiress to a huge mansion, yet to claim her inheritance she must fulfill a condition stated in her uncle's will: to find a husband before the season ends. Even with three eligible bachelors among her new acquaintances, this task proves to be harder than it seems, considering that Jane isn't your typical noble lady, but someone who prefers to place honesty and authenticity above the standard high society etiquette and usually shares her opinions upfront instead of hiding behind pleasantries. Rivalry, secrets, intrigue, blackmail – this game has it all, but ultimately everything is revealed and all the storylines are wrapped up nicely through a very satisfactory ending.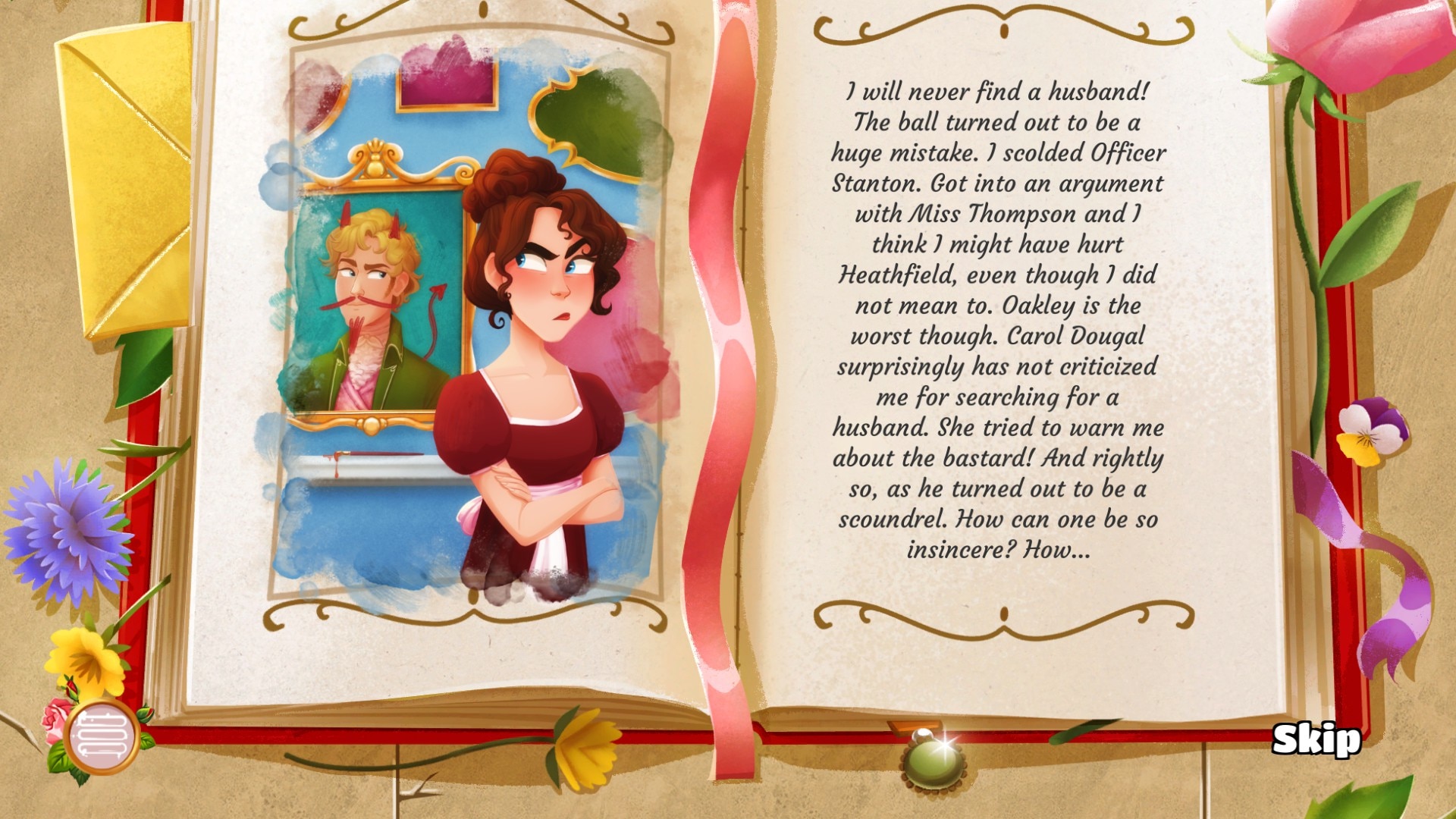 As far as the gameplay goes, it's mostly like in any other GameHouse game. You'll have to serve various items or cooked dishes to your visitors, cleaning their tables afterwards and cashing in their payments. Compared to other games, Secret Diaries: Manage a Manor has only a few items that require a timer, and restocking ingredients is a one click-operation. This, together with the fact that the minigames are unique per location, and that changing to a new location happens only once several levels makes the game somewhat easier than the rest. The player has thus enough time to learn the item placement in one location before jumping to another, and the fact that you know in advance what kind of minigame you'll get also helps keep up the focus and pacing. Additionally, there's also a visual hint a few seconds before the minigame will trigger which also helps you prepare for the fast clicking that it requires. Overall, I find Secret Diaries: Manage a Manor to be a well-balanced game in that regard, allowing it to provide longer levels than usual (or at least to me they seemed to take longer than in other games, around 7 minutes each). Side objectives and the collectible mouse that pops up from time to time are features consistent through all GameHouse games, and they are obviously encountered here too.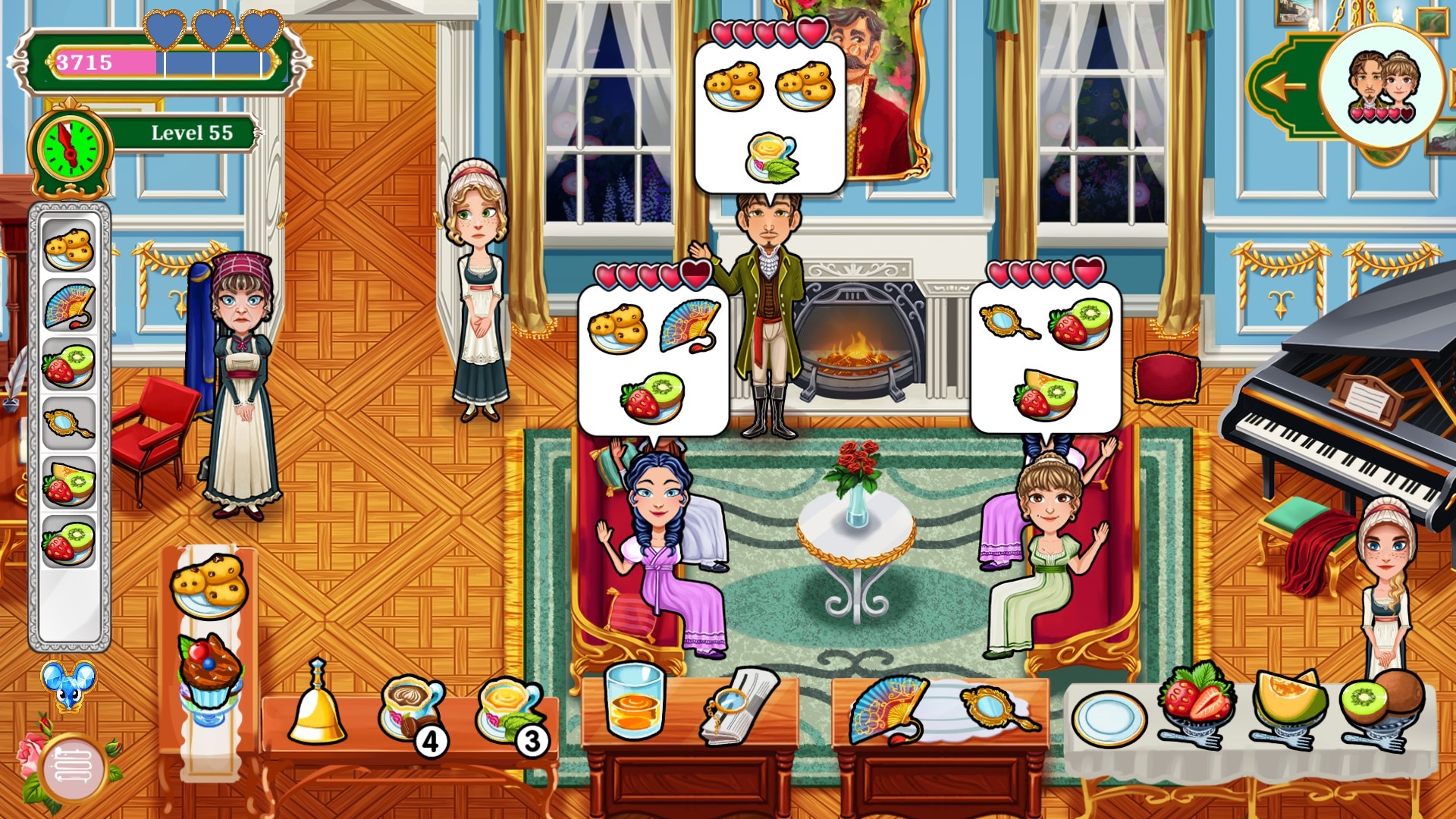 Secret Diaries: Manage a Manor is an 8h enjoyable ride, with non-missable achievements. There is no upgrade mechanic to your kitchen equipment that allows you to spend your earned coins, but the gems you gain for solving levels can be used to purchase upgrades for your garden / park. For 100% completion you will have to replay a few levels in order to get the necessary amount of items of that type required for a certain achievement, but that should roughly take you at most 30 mins above the time you'd otherwise spend on completing all the levels. As usual with GameHouse games, there are three difficulties to choose from (which can also be switched at any time during your gameplay) and the achievements trigger no matter the difficulty mode chosen.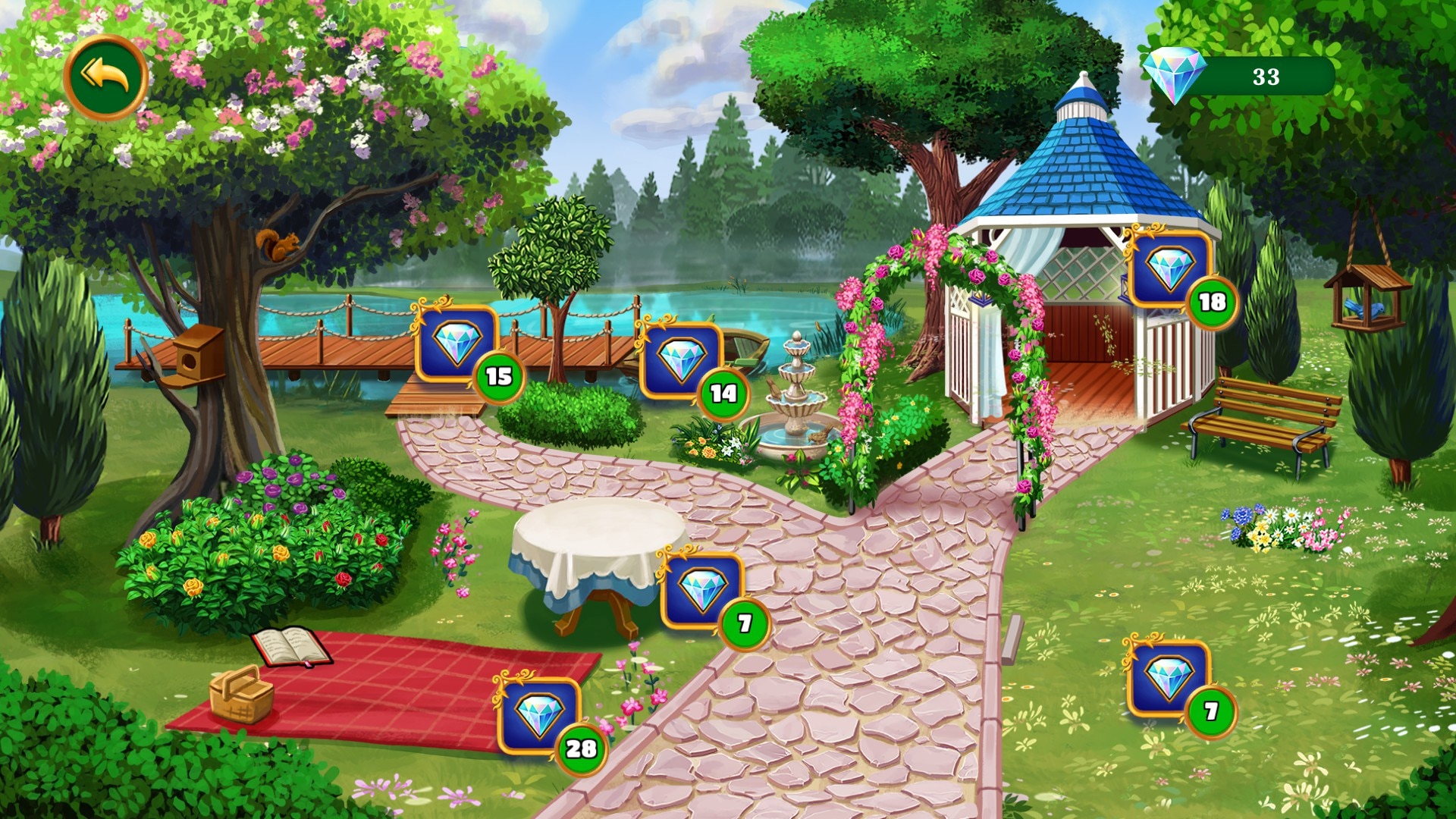 All in all, Secret Diaries: Manage a Manor is another well-crafted game, one with an especially fun, witty story and strong-willed characters. I loved their interactions and the writing was absolutely great.
Other articles that you might like: