Reviews
Puzzle Pieces 4: Farewell Dear Winter
Puzzle Pieces 4: Farewell Dear Winter is basically the same game as the other installments in the Jigsaw / Puzzle Pieces series published by Denda Games, with the puzzles having a wintery / spring theme this time.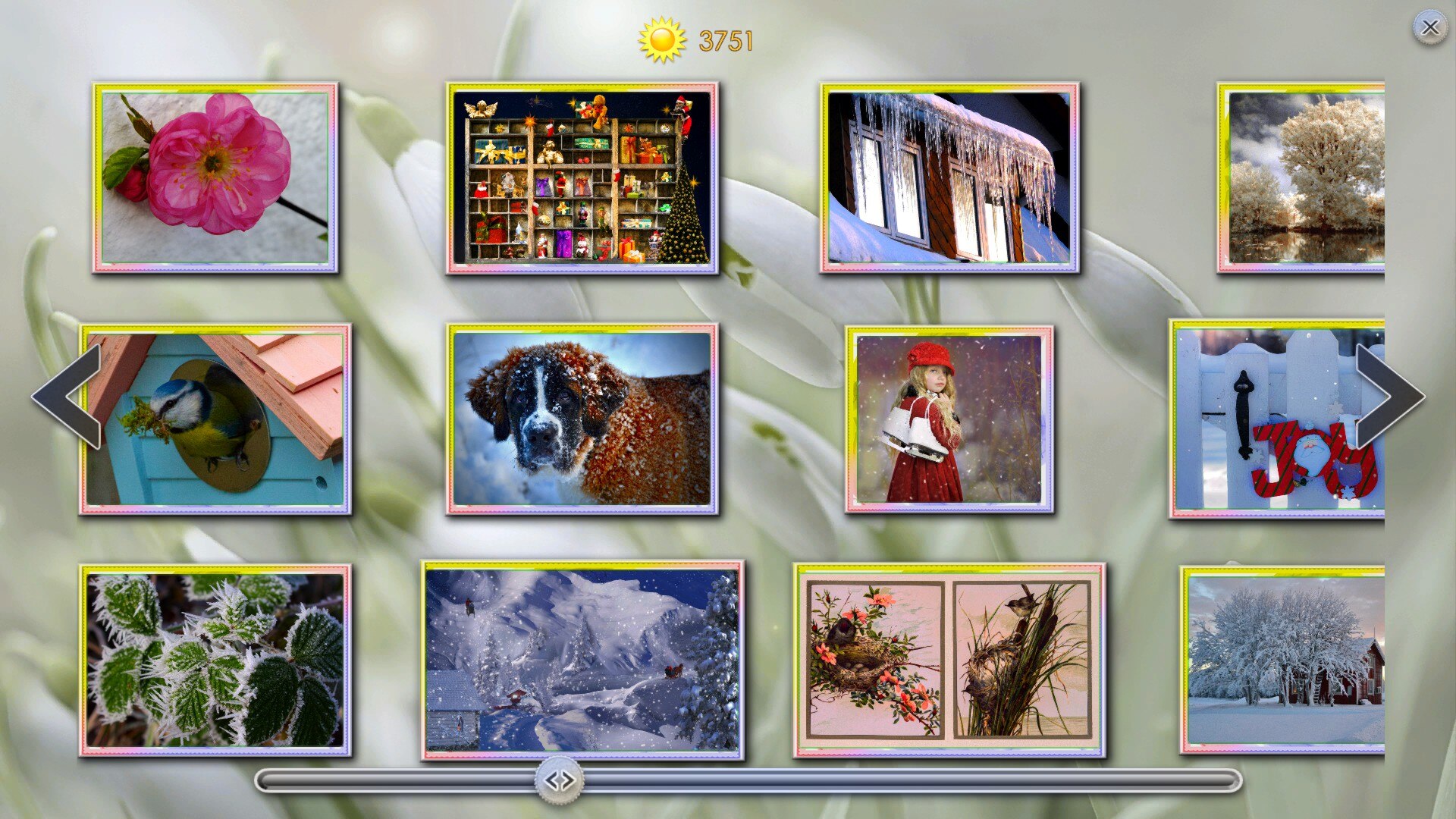 Like in all the other games, there are plenty of beautiful stock images to choose from, and you can also add your own. By default you'll have access to 165 of them, and as you solve puzzles and thus collect points (called "Sunbeams") you will be able to spend those points on unlocking an extra chapter, or rather an extra set of 42 jigsaws. Daily logins also award you a random amount of sunbeams, which increases each consecutive day but it's rather small compared to the amount you get by solving a jigsaw with the easiest settings possible. Unfortunately it's not possible to play a random puzzle (generated with random settings as well) any more – starting with Puzzle Pieces 4, this functionality has been removed from the series.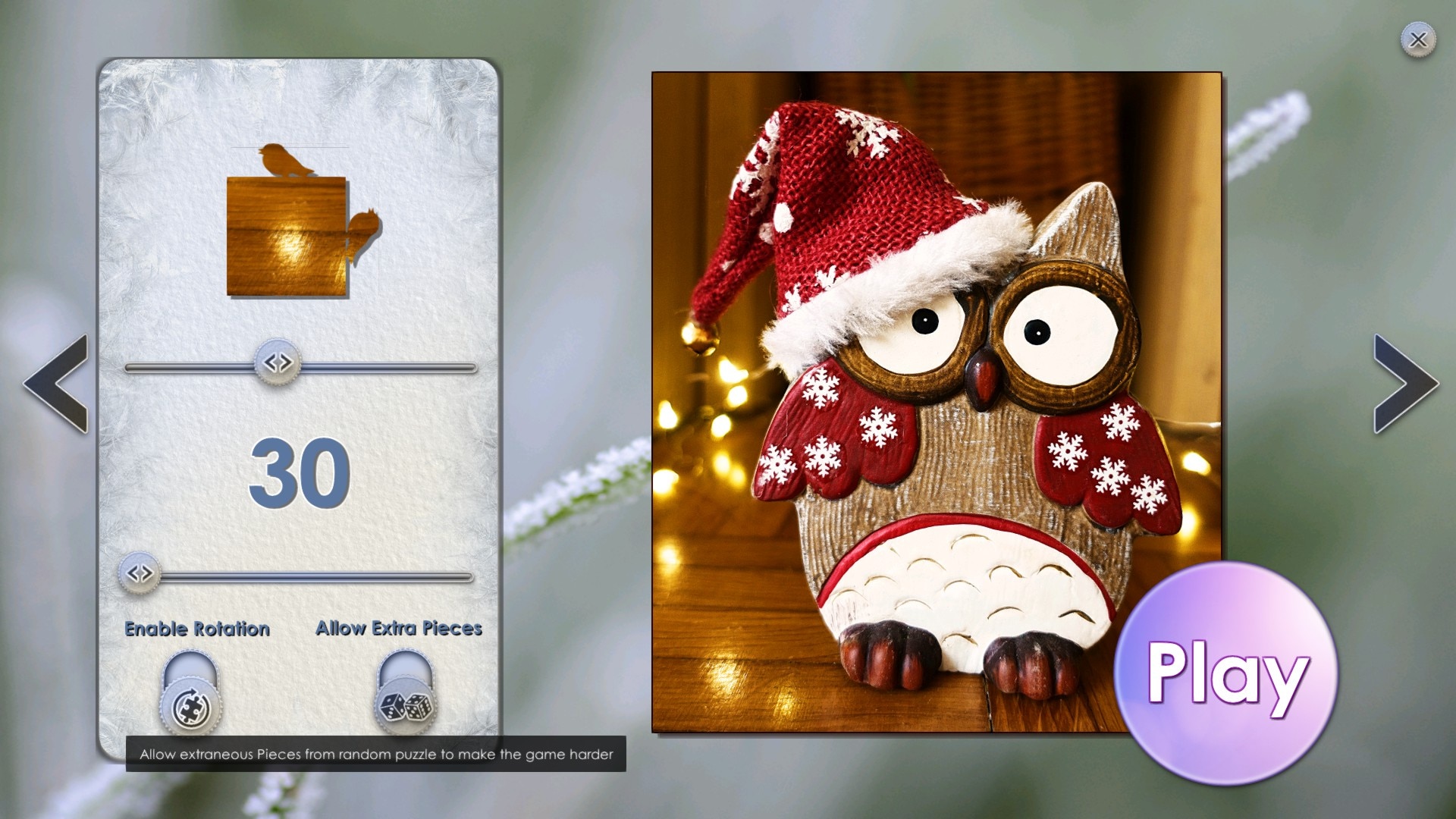 Before kicking off a new puzzle, you can customize it via different settings: cutout shape, size (from 30 pieces up to 1024), you can enable rotation of the pieces or even let the game generate some extra pieces that don't belong to the puzzle, for an increased challenge. While solving a jigsaw, there are a few other helpers available: you can choose to display only the edge pieces, a mini-preview of the completed puzzle or a ghost image of it as a guide on the background of the working area. Additionally, you can also use the auto-solve feature or a location hint for a certain piece, although these are available only in limited amounts. In case you want to quit before finishing a puzzle, the game will save your progression.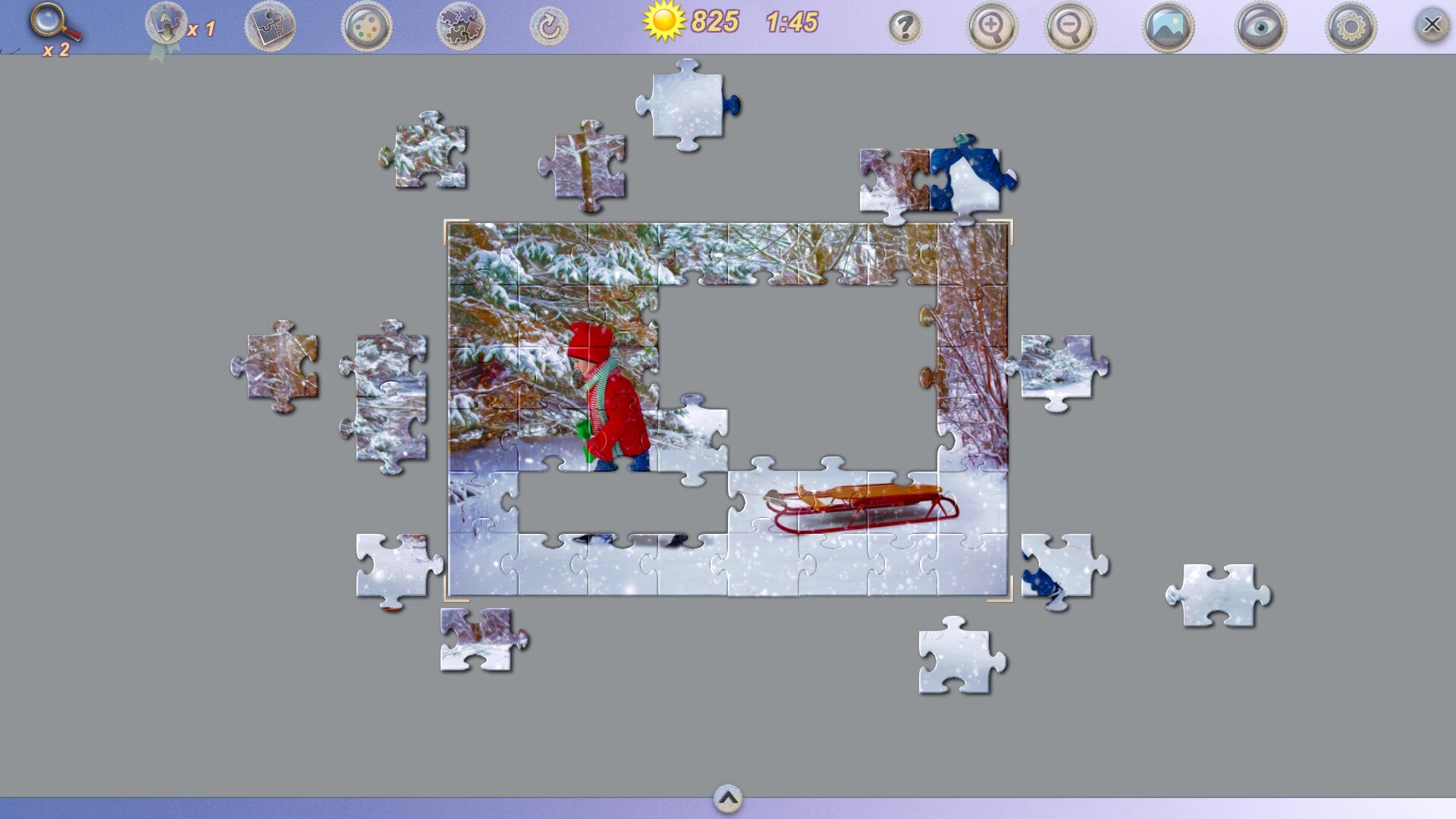 Puzzle Pieces 4: Farewell Dear Winter is a pretty nice collection of highly customizable jigsaw puzzles that can easily entertain you for hours if you're into that sort of thing, and don't mind the lack of a story or achievements.
Other articles that you might like: